More Articles
What Is Welfare?
Career Development Assistance
Child Care and Child Support
Counseling Assistance
Disability Assistance
Disaster Assistance
Education and Training Benefits
Energy Assistance Programs
Food and Nutrition Assistance
Grants and Scholarships
Healthcare Assistance
Housing Assistance
Insurance Assistance
Temporary Assistance (TANF)
News Headlines
Housing Assistance
Housing Assistance Programs
Do you need housing assistance? Having a home is something that everyone wants and needs. Unfortunately, finding affordable housing can be very difficult, especially in todays economy.
Whether you lease, rent, or own your home, trying to make the rent or mortgage payments can be difficult. This is especially true if you are low-income, you have children to take care of, you have medical bills, you are unemployed, you have bad credit, or you just need some financial assistance.
Fortunately, the government has recognized the importance of proper housing and provides several housing assistance programs to help you with your housing needs. These public housing assistance programs, like the Housing Choice Vouchers (Section 8), provide very low-income families with the opportunity to select their own affordable housing.

Adjustable Rate and Basic Home Mortgage Insurance (HUD/FHA)
The Housing and Urban Development (HUD) and Federal Housing Administration (FHA) manage home mortgage programs. These programs were created to assist you with buying a single family home that you will live in. HUD does not loan money directly to home buyers, the FHA has a list of approved lenders that do make loans through FHA mortgage insurance programs.
If you are a home buyer or current homeowner, you can apply for a mortgage through a FHA-approved lender if you plan to live in the home and meet the credit and mortgage requirements.
Unfortunately, many people that have a low-income also have bad credit. It can be difficult to get a mortgage with bad credit, but it is possible. If you already own a home you might want to consider refinancing your mortgage while the mortgage interest rates are still low. That is where the FHA mortgage programs might be able to help you.

Equal Opportunity in Housing
This program was created to support fair housing in the United States and to provide an enforcement system that can be subject to review in the courts. To be eligible for this program, you have to claim that you were denied housing or financial assistance because of discrimination.

Fair Housing Initiatives Program (FHIP)
There are several different programs under the Fair Housing Initiative. These Fair Housing programs include education and outreach to make you aware of FHIP and your rights and obligations. The program also puts a lot of emphasis on the enforcement of discrimination claims regarding FHIP.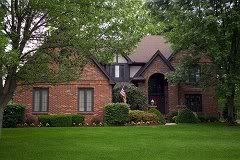 Home Affordable Refinance Program (HARP)
If you own a home and are current on your mortgage payments but have not been able to refinance your mortgage because the value of your home has declined, you might be able to refinance your mortgage through HARP. The home affordable refinance loan is considered a new home loan and will require a loan application, underwriting, and loan refinance fees.
To determine if you qualify for the home refinance program, you will have to meet all of the following requirements.
1. You have a mortgage that is owned or guaranteed by Freddie Mac or Fannie Mae.
2. You are current on your mortgage and have not been more than 30 days late making a payment within the last year.
3. You do not have an FHA, USDA, or VA loan.
4. You owe more than the home is worth, but your mortgage does not exceed 125% of the current market value of your home.
5. The mortgage refinance will improve your ability to pay your mortage for the long-term.
6. You will be able to make the payments on the refinance mortgage.
If your current mortgage company services your mortgage that is owned or guaranteed by Fannie Mae or Freddie Mac, they must consider eligible homeowners for a HARP refinance.

HUD Homes
The Department of Housing and Urban Development (HUD) acquires 1 to 4 unit residential properties as a result of a foreclosure on a FHA insured mortgage. HUD then owns the property and sells the property to recover the loss on the foreclosure.
If you can qualify for a loan, or have the cash, you can buy a HUD foreclosure home. Often these foreclosure homes sell for much less than current market value. HUD homes are first offered to individuals that are going to live in the home. If there are no homeowners buying, then the HUD property can be sold to investors.
HUD Public Housing Program
Public housing was created to assist low-income families, individuals with disabilities, and the elderly with safe and decent rental housing. Public housing can include single family homes or apartments for elderly couples. Currently, there about 1.2 million households that are living in public housing.
The government gives funds directly to apartment owners to provide low rent apartments for eligible low-income tenants. Low-rent apartments are available for people with disabilities, senior citizens, individuals, and families.

The Department of Housing and Urban Development (HUD) oversees the federal aid that is provided to the local Housing Agency (HA) that manages the housing for low-income residents. The rent for public housing is set at a level that you can afford.
The local housing agency determines your eligibility based on your annual gross income, if you are disabled or elderly, and if you are a U.S. citizen or an immigrant. Public housing is limited to low-income individuals and families. The income limits can vary from area to area, so you should check with different housing agencies to determine if you are eligible.
Your rent is known as the Total Tenant Payment (TTP) and is based on your family's anticipated gross annual income minus deductions. It can range from 30% of your monthly adjusted income, or 10% of your monthly income, welfare rent, or a $25 minimum rent, whichever is the highest amount.
In most cases, you can stay in public housing as long as you comply with the lease. If you family's income is high enough to get housing on the private market, the HA may determine whether your family should stay in public housing. You are not required to move unless there is affordable housing available to you in the private market.
Hope for Homeowners (H4H)
The Hope for Homeowners program was created to help homeowners at risk of losing their home due to foreclosure or default. If you are having a hard time paying your mortgage, you might be able to refinance into an affordable mortage. The H4H program is voluntary and both the borrower and lender must agree to participate.
The first thing you should do is contact your lender to determine if you are eligible. To qualify, your home has to be your primary residence and you don't have ownership in any other residential property. You are not able to pay your mortgage without assistance and your total monthly mortgage payments are more than 31% of your gross monthly income. Your exisiting mortage had to be originated before January 1, 2008 and you have made at least six payments.
Housing Choice Voucher Program (Section 8)
The Section 8 housing program is the federal government's major housing assistance program that provides help to very low-income families so you can afford safe, clean, and decent housing. Housing can be single-family houses, apartments, and townhouses, and is not limited to housing units that are located in subsidized housing projects.
The housing choice vouchers are locally administered by the Public Housing Agency (PHA). If your family qualifies and is issued a housing voucher, it is your responsibility to find a suitable housing unit of your choice and the owner has to agree to rent under the Section 8 program. A housing subsidy is paid to the landlord directly by the public housing agency. You then pay the difference between the actual rent and the amount paid by the Section 8 housing program.
The Housing Choice Voucher program gives you more flexibility in locating a rental property of your choice rather than living in a public housing project.
WhatIsWelfare.com is an information website owned by What Is It LLC.
Learn more about What Is It at MyWhatIsIt.com... "We Simplify The Complex".
© 2015 |
Privacy Policy
| Powered By
|