More Articles
What Is Welfare?
Career Development Assistance
Child Care and Child Support
Counseling Assistance
Disability Assistance
Disaster Assistance
Education and Training Benefits
Energy Assistance Programs
Food and Nutrition Assistance
Grants and Scholarships
Healthcare Assistance
Housing Assistance
Insurance Assistance
Temporary Assistance (TANF)
News Headlines
Healthcare Assistance
Healthcare Assistance Programs
There are a wide variety of federal, state, and local health care programs that are designed to assist primarily low-income families and individuals with getting the health care that you need.
Many of the healthcare assistance programs focus on children, pregnant women, and preventative screening and care. The federal and state Medicaid program is well-known, but there are many additional healthcare programs that are available.
Some of the most widely known benefit programs include the Children's Health Insurance Program (CHIP) and the Veterans healthcare programs for the men and women that served in our Armed Forces.
Consolidated Health Centers
The health centers offer you access to preventive and primary health care along with social services. The health centers are federally funded and provide services to the general community as well as the homeless, migrant farmworkers, residents of public housing, and school aged children. The health center services are provided to all residents of the area whether you can pay or not.
Everyone is eligible for health care services at the federally funded health centers. The health centers that are funded through the Consolidated Health Centers Program have to provide health care services to anyone. Also, health centers that receive federal funs have to provide a schedule of discounts that correspond to established charges for individuals with incomes that are at or below 200% of the Federal Poverty Guidelines.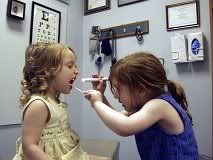 Immunization Grants
The main immunization grants fund the Vaccines for Children (VFC) program. The VFC program buys vaccines for children when the families can't afford to purchase vaccines. Doctors are able to get these vaccines for their eligible patients by joing the VFC program in their state.
Another program is the Section 317 Immunization program which helps state and local health departments buy vaccines for children and adults that go to health departments for immunizations but do not qualify for the VFC program.
Eligibility for the immunization programs require that you be under the age of 19, and you must need financial assistance for health care, or you, your spousse, parents, or children must get or be able to get Medicare, or you must be Native American, American Indian and you or a family member has to be enrolled in a federally recognized Americal Indian tribe or Alaskan Native village.
National Breast and Cervical Cancer Early Detection Program (NBCCEDP)
The NBCCEDP assists low-income or uninsured women get access to early screening for the detection of breast and cervical cancers. The program provides you with mammograms, clinical breast exams, and Pap tests for women that qualify for the program. Diagnositc testing is also provided for women whose screening results are abnormal.
To be eligible for the breast and cervical cancer detection program, you must be a woman aged 40 to 64 for the breast cancer screening. Women aged 18 to 64 are eligible for the cervical cancer screening. Also, you must be low-income (living 250% below the Federal Poverty Level), and be underinsured or uninsured.
State Children's Health Insurance Programs (SCHIP)

This program is a joint federal and state government health insurance program that provides health coverage to uninsure children that live with families that earn too much to qualify for Medicaid, but can't afford private health insurance coverage.
The federal government provides the guidelines for the SHCIP benefits, but the individual states determine specific eligibility requirements and the services that are provided. All of the states provide baby and child care at no cost along with immunizations.

Veteran Affairs Healthcare Programs
There are several Veteran healtcare programs that were created to meet the health care needs of the men and women of the Armed Forces. The Veteran healthcare programs range from general medical care to birth defect services.
Veteran Affairs Healthcare programs assist with medical care, dental care, hospital care, home-based care, nursing home care, pharmacy service, readjustment counseling, respite care, prosthetic appliances, and substance abuse programs.
Veterans Medical Care Benefits
This Veterans medical benefits provide outpatient medical services, hospital care, medicines, and supplies to eligible Veterans.
In order to get health care, you must be enrolled in the Vetern Affairs (VA) health system. You may then apply for enrollment at any time. Veterans do not have to be enrolled in the VA health system if you have service-connected disabilities of 50 percent or more, want care for a disability that the military determined was incurred or aggravated in the line of duty, or want care for a service-connected disability only.
Veterans with service-connected disabilities living or traveling overseas must register with the Foreign Medical Program regardless of the degree of disability.

A new feature of enrollment in VA health care is that you now gain access to all the services of MyHealtheVet. My HealtheVet is a free, online Personal Health Record that allows you to become an informed partner in your health care.
With this new Internet service, America's Veterans can get access to trusted, secure, and current health and benefits information. You can also record, track and store your important health and military history information. Veterans who are enrolled in a VA facility can also refill their VA prescriptions.
WhatIsWelfare.com is an information website owned by What Is It LLC.
Learn more about What Is It at MyWhatIsIt.com... "We Simplify The Complex".
© 2015 |
Privacy Policy
| Powered By
|