More Articles
What Is Welfare?
Career Development Assistance
Child Care and Child Support
Counseling Assistance
Disability Assistance
Disaster Assistance
Education and Training Benefits
Energy Assistance Programs
Food and Nutrition Assistance
Grants and Scholarships
Healthcare Assistance
Housing Assistance
Insurance Assistance
Temporary Assistance (TANF)
News Headlines
Child Care and Child Support
Child Care and Child Support Services
Taking care of your children and protecting your children are the most important things a parent can do. Unfortunately, financial difficutly or family problems can make it difficult to meet the needs of your children.
The child care and support assistance programs are designed to help you take care of your child by providing educational opportunities for your children, assisting you with child care, and providing you with child tax credits to reduce your federal income tax.
Additional programs include family planning, financial assistance for foster care, and child support enforcement to locate absent parents and enforce child support obligations.
Many of the child care and child support programs are funded by the federal goverment, but managed by the state goverments. There are over 70 child care and child support programs, and many of them are more fully developed for each state.
We provide you with information about the more popular child care and child support programs.
Early Head Start and Head Start programs

The Early Head Start program (for pregnant women, infants, and toddlers) and the Head Start program (for children 3 - 5 years of age) were designed to promote readiness for school for children in low-income families. These comprehensive programs provide educational, nutritional, health, and social services.
The Head Start programs are run locally by non-profit groups, city, county, tribal, and school districts. Parents need to play a large role in the Head Start programs by helping administer the programs and participating in the education of their children. Parents are also provided with social services including child care.
To qualify for the Head Start programs you must be a parent or primary caregiver to a child that is too young for public school and your annual household income is less than $10,830 as an individual. You can add an additional $3,740 for each additional person in the household. If you don't meet that requirement, be sure to check with your local Head Start office because you may still qualify if your income is low and you are unemployed, or if you are under the age of 19 or facing pregnancy.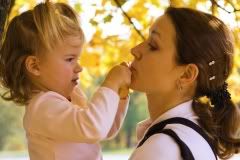 Child Care programs
There are several different child care programs that provide assistance to low-income parents that are in need of child care while they attend school or are working. In some situations the child must be under the age of 13 or under the age of 19 and in need of supervision.
Child Support Enforcement (CSE)
The CSE program provides services that locates absent parents, establish paternity, and enforce child support obligations. If you receive any assistance under Temporary Assistance for Needy Families (TANF), Medicaid, or Foster Care you automatically will receive CSE services.
If you are not in any of those assistance programs, you can apply for child support services and any support collected goes to you. Child support services are available to any parent that has child custody and the other parent is living outside of the home.
Child Tax Credit
The Child Tax Credit allows you to reduce the Federal tax that you owe by $1000 for each qualifying child that is under the age of 17 years. In order for you to be eligible to claim the child tax credit, the child must be a son, daughter, foster child, or step child.

Foster Care program
The Foster Care program is designed to provide financial assistance to assist with the costs of taking care of foster children, training for foster parents and staff, and administrative costs to manage the Foster Care program.
To qualify for Foster Care benefits, you must be certified and providing 24-hour care for a child under the age of 18 that is under the supervision of a state child care agency.
There are almost 500,000 children in foster care. About 25% of the children are in the homes of relatives and almost half are in nonresident foster care homes. The rest of the foster children are in group homes, institutions, preadoptive homes, or trial home visits. About half of the foster children have the goal to be reunited with their families, and in more than half the cases that does occur.
The median age of children entering foster care is 7 years of age. The median age of children leaving foster care is 9 years of age. With regards to race, about 40% of the children in foster care are white, 31% are black, 20% hispanic, and 10% other races. A little over half of children in foster care are males.
The ultimate goal of foster care is to place children back with their familes. This occurs a little over half the time. Children not reunited with their familes continue to live with relatives, are adopted, or are old enough to live on their own.
The expansion of the nutrition assistance program for foster children is a component of the Healthy, Hunger-Free Kids Act of 2010, which is the legislative centerpiece of First Lady Michelle Obama's Let's Move! Initiative.
Social Services Block Grant
The Social Services Block Grant (SSBG) is entitlement program with a set limit that provides funds to states to help provide social services to low income adults and children.
The social services assist in preventing or eliminating dependency, preventing neglect and abuse of children and adults. The block grants also help with preventing inappropriate institutional care, promoting self-sufficiency, and securing admission for insitutional care when other types of care are not appropriate.
WhatIsWelfare.com is an information website owned by What Is It LLC.
Learn more about What Is It at MyWhatIsIt.com... "We Simplify The Complex".
© 2013 |
Privacy Policy
| Powered By
|