More Articles
What Is Welfare?
Career Development Assistance
Child Care and Child Support
Counseling Assistance
Disability Assistance
Disaster Assistance
Education and Training Benefits
Energy Assistance Programs
Food and Nutrition Assistance
Grants and Scholarships
Healthcare Assistance
Housing Assistance
Insurance Assistance
Temporary Assistance (TANF)
News Headlines
What Is Welfare?
What Is Welfare & How Can It Help You?
Are you having a difficult time paying your medical bills, housing, and most importantly food for yourself and you family? Well, you are definitely not alone. With the economic situation of the past several years, many Americans are having difficult financial times and are turning to welfare and social services programs for some much needed assistance.
Welfare provides financial aid and benefits to people that need help. Most welfare assistance is provided by federal, state, and county government programs. Welfare programs are designed to help you if you are are unemployed, have a low income, or are in need of food, housing, medical care, or financial assistance.
There are many different welfare, social services, public assistance, and government benefits programs in the United States. These social services programs were created to assist you in meeting your basic needs and improving your life. To be eligible for many of the welfare benefits you need to be either a low-income or very low-income individual or family.
Low-income families are families whose incomes do not exceed 80 percent of the median family income for the area.
Very low-income families are families whose incomes do not exceed 50 percent of the median family income for the area.
During 2010, the median family income for the United States was $64,400. Median family income in the rural areas was $51,600 and $67,400 in the cities. The median family income for your area is calculated for each state, within the metropolitan and non-metropolitan areas.

These social welfare or social services programs were designed to meet the needs of people that truly need the help. Unfortunately, some people do take advantage of the welfare programs and do abuse the welfare system. There are measures in place to detect welfare fraud. If you truly meet the requirements and need the assistance, be sure to take advantage of the different welfare programs that can help you.
Traditional Welfare Program Now Known As TANF

In 1996, Temporary Assistance for Need Families (TANF) replaced the traditional welfare programs known as Aid to Families with Dependent Children (AFDC), Jobs Opportunities and Basic Skills Training (JOBS) program, and the Emergency Assistance (EA) program.
TANF was designed to help familes in need become self sufficient. States receive federal block grants to operate their programs and meet the goals of TANF which include;
1. Assisting families in need so that children can be cared for in their own homes
2. Reducing the dependency of needy parents by promoting job preparation, work, and marriage.
3. Preventing pregnancies out-of-wedlock
4. Encouraging the formation and maintenance of two-parent families.
Learn more about the Temporary Assistance for Needy Families (TANF) program.

The federal and state welfare programs also provide the following assistance:
If you are in need of the traditional social welfare programs or are looking for other government benefit programs, the following list provides you with links to government benefit categories that represent over 1,000 programs involving 17 different Federal partners.
In most cases, the Federal government provides money to the States in the form of grants. The States then manage and distribute the grant money as they see fit, within Federal guidelines. In some cases, the States need to provide additional "matching" funds to fully implement the benefits and assistance programs.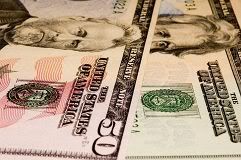 There are two basic types of Federal government benefit programs, Cash Grant Programs and Non-Cash Grant Programs.
The Cash Grant Programs provide money directly to you in the form of a check. These cash programs typically include Supplemental Security Income (SSI), Foster Care, and Temporary Assistance for Needy Families (TANF).
The Non-Cash Grant Programs place the money into accounts and allow you to use Electronic Benefit Transfer (EBT) cards and housing vouchers to pay for services, or the grant money is sent to an approved agency, like a long-term care facility, which provide you with services. These non-cash programs include the Food Stamp or SNAP programs, Housing Choice Voucher (Section 8) program, and In-Home Supportive Services.
Government Benefits and Assistance Programs
1. Career Development Assistance - These programs include grants for student financial aid, loan repayment programs, job training for unemployed workers including Job Opportunites for Low-Income Individuals (JOLI) and the One Stop Career Center Initiative, job training assistance for minorities, Native Americans, and veterans. For more information on improving your career development click to continue...

2. Child Care & Child Support - Programs include adoption assistance, the Head Start program, child care, child support enforcement, family planning, foster care, immunizations, social services, and special education for children. Learn more about services you can get for child care and child support click to continue...

3. Counseling - These programs provide information and access to counseling for crisis assistance, disasters, employment, family services, housing, careers, mental health, substance abuse, youth assistance, and veteran's assistance. If you are in need of counseling assistance click to continue...

4. Disability Assistance - A wide variety of programs to help people with disabilities. It includes improving access to assistive technology, agriculture and coal miners with disabilities, disabled veterans, federal retirees, Social Security disability benefits, special education, Supplemental Security Income (SSI), and veterans assistance programs. If you or a family member have a disability and need help, get additional information about the different government disability assistance programs click to continue...

5. Disaster Relief - Assistance programs to help with recovery from declared disasters such as a flood, hurricane, tornado, wildfire, earthquake, or volcanic eruption. Benefits include help with businesses, crops, food, legal services, unemployment, housing assistance, loans, crimes, and terrorist attacks. Learn more about disaster relief programs click to continue...

6. Education & Training - Programs that are designed to assist with providing educational opportunities and financing for students, health workers, Native Americans, minorities, and veterans. Well known programs include the Free Application for Federal Student Aid (FAFSA), Federal Student Aid, and Emergency Management Institute grants. Read more information about education and training assistance programs click to continue...

7. Energy Assistance - Provides home energy and weatherization assistance for low-income families. There are two energy assistance programs that involve the federal government providing funding to the states for the Low Income Home Energy Assistance Program (LIHEAP) and the Weatherization Assistance Program for Low-Income (Wx) Persons. Get additional information about the Energy Assistance programs click to continue...

8. Food & Nutrition - This is by far the category that contains the largest number of assistance programs, primarily due to all the separate state programs. The main programs are the Supplemental Nutrition Assistance Program (SNAP), also known as the Food Stamp Program and the Special Supplemental Nutrition Program for Women, Infants, and Children (WIC). It also includes school breakfast and lunch programs, special milk program, and summer food service. Learn more about the food and nutrition programs click to continue...

9. Grants & Scholarships - Various block grants to communities and agencies, research grants, Federal Pell Grants, educational grants, work-study, tribal grants, minority grants, and national scholarships. For more information about educational grants, fellowships, and scholarships click to continue...

10. Healthcare - There are many different healthcare assistance programs that are available to low-income individuals and people in need of health care services. The main programs are the State Children's Health Insurance Plan (SCHIP or CHIP) and the Veteran Affairs (VA) healthcare services. Learn more about the healthcare assistance programs click to continue...

11. Housing - Provides assistance for buying homes or renting. Includes FHA and HUD mortgage assistance, equal opportunity in housing, FEMA housing after disasters, fair housing initiatives, HUD homes for sale, rural housing, veterans home loans, and the Housing Choice Voucher program (Section 8). Get more information about government housing assistance programs click to continue...

12. Insurance - These programs provide a wide variety of insurance protection for children through the State Children's Health Insurance Plan (SCHIP or CHIP), FHA mortgage insurance, unemployment insurance, crop insurance, disaster insurance, Social Security insurance benefits, and Veterans Affairs life insurance. Find out more about the federal and state insurance programs click to continue...

13. Living Assistance - This category contains the traditional welfare programs like Temporary Assistance for Needy Families (TANF) and financial assistance to tribes. It also includes retirement programs such as Federal Employees Retirement System (FERS) and Public Safety Officers Benefits Program (PSOB).

14. Loan & Loan Repayment - Includes small business loans, FHA insured home mortgage, disater loans, education consolidation loans, farm loans, Federal Perkins Loan, PLUS Parent loans, rural housing loans, disaster loans, Stafford Loans for Students, and veterans loans.

15. Medicaid & Medicare - Includes the state Medicaid program and the federal Medicare programs.

16. Social Security - Covers all the Social Security programs including retirement, disability, and survivors benefits.

17. Tax Assistance - Programs include captial construction funds and business assistance. It also includes tax credit programs like the child tax credit, earned income tax credit, farmers tax credit, and medical tax credits.

18. Veterans - Active Duty - These programs include assistant to both veterans and active members of the U.S. Armed Services. Programs include tax benefits, housing assistance, counseling, medical assistance, loans, healthcare and disability benefits.

19. Volunteers - Programs that provide grants to encourage senior citizens to get involved with local community volunteer projects.
Welfare Office
Many of the social welfare programs are managed by the state or local government. You can usually find a listing of your local welfare office on the Internet or your local phone book. In most states, the welfare offices are located in each of the counties.

The state Department of Social Services, Human Resources Department, or Public Welfare agencies usually manage the local welfare services.
If you need to visit your local welfare office, be sure to phone ahead to make an appointment to visit with a caseworker or welfare employee that can help you.
There is a lot of demand for social welfare services and government assistance to help individuals and families through these difficult economic times. Before you contact your local welfare office, take a look at the different government benefits and assistance programs that you might need.
WhatIsWelfare.com is an information website owned by What Is It LLC.
Learn more about What Is It at MyWhatIsIt.com... "We Simplify The Complex".

© 2015 |
Privacy Policy
| Powered By
|